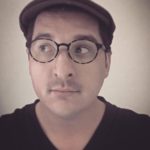 I enjoy wandering around the world, meeting people and photographing things that will remind you of the 'then 'n' there'.
In 2010 I married my high school sweet heart Irene. We were chatting on the phone the night before our school formal and just talked about life and our plans to save the world. It was about 2am when we got off the phone. I went to sleep thinking "Oh, wow, I really like her." About 18 months later we got together and started dating. A few years later, she went to the UK to learn more about life's adventures. I missed her so much that I decided to fly to London right after shooting a wedding (I finished at 12am, backed up all the footage and then went straight to the airport for an 8am flight.)
I proposed to her on the beaches of Barcelona and she said yes.
On holidays I will spend three days in a town that only requires one, just to capture the perfect photo. It's not uncommon to see me staring at a tree or approaching a random person and wanting to take their photo – but I guess that's me just enjoying photography and wanting to meet and connect with people.
It's been over 10 years since I first picked up a camera and not a day has gone where I don't get excited to be taking photos. I began my career as a photographer capturing NRL football and met a photographer who shot weddings. To be brutally honest with you, I had no interest in weddings. I could give you 100 reasons why I didn't want to photograph a wedding. A few years later, I was given the opportunity to assist another photographer at a wedding, and from there I fell in love with weddings. In 2012 I decided to quit my full-time corporate job and take a leap into photography full time. I worked with two Sydney based studios as a studio manager before taking a stronger leap out and deciding to launch Brenmakasih, pronounced (Bren – ma – ka – see).
I love meeting couples.
I want to capture couples' stories.
I want to make memories and have fun doing it too.
My goal is to capture stories of couples who are fun and in love. If you're awkward, then we can be awkward together. I believe that it's our differences as people that makes us beautifully unique. I love working with couples who want to enjoy quality time together. Taking time out of the busy-ness in life is a must – quality time with those we cherish is important. I am currently based in Sydney but spend about 20% of the year travelling and am available anywhere in Australia and around the world.

If you're the type of person that loves a good coffee and exploring the world then let's have a chat.
Bren.
If you want to check out my Instagram feed just type in bren_makasih (bren – ma – ka – see) or you can click here Instagram

Feel free to give me a call on 0401 876 797 or get in touch via email: